Pokémon GO, Augmented Reality and the Future of Gambling
Pokémon GO, Augmented Reality and the Future of Gambling
Three weeks ago, in New York City, a Vaporeon appeared in Central Park, causing a stampede. A Vaporeon, as we're sure you know only too well, is a small, blue, semi-aquatic Pokémon, with a fetching white ruff at the base of its neck, three fins on its head and a swishy, mermaid-like tale. It is an extremely rare form of Pokémon, hence the stampede. People weren't running away from this monster, incidentally, they were trying to capture it.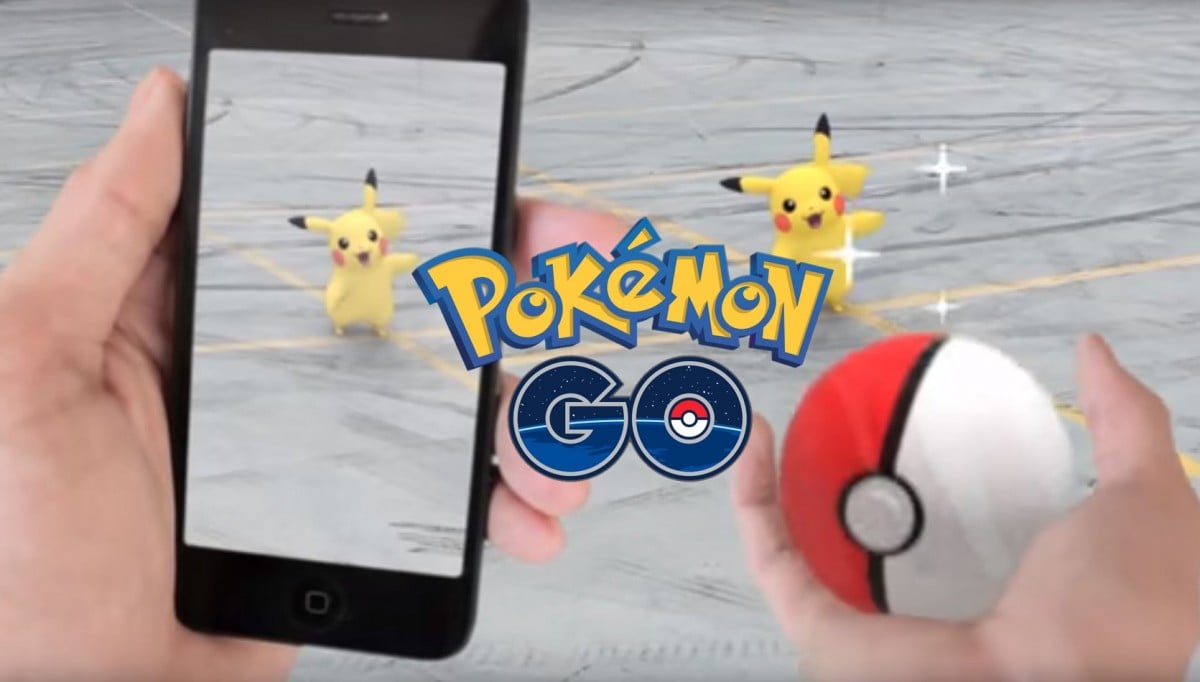 If you're perplexed by this opening paragraph it seems you're one of the few who has somehow failed to notice the global cultural phenomenon that is Pokémon GO. This is an augmented reality "treasure hunt" game that uses a mobile device's camera and geolocation software to plant Pokémon (short for "pocket monsters") in the "real world" for enthusiastic gamers to track down and then capture.
Yes, that's right. An entire generation, it seems, are rushing around chasing imaginary monsters. Whether you think this is glorious, harmless, fun or further evidence that the world has descended into frivolous mass insanity is fairly irrelevant because the Pokémon GO phenomenon is huge, it doesn't care what you think, and it is not going to go away soon.
Rise of a Monster
Within two days of its release last month, the app had been installed on over five percent of all Android smartphones in America. Four days later, it had become the most popular mobile game in the United States ever, with 21 million active users, eclipsing Candy Crush Saga's peak of 20 million.
Makers Nintendo and publisher The Pokémon Company are making $1.6 million per day from the US iOS store alone, all from a game that is ostensibly free-to-play. The monetization of Pokémon GO comes from various in-app micro-transactions, enabling you to buy items that will increase the efficiency of your Pokémon hunting and subduing.
While augmented reality has been around for a while, recent developments in mobile internet connectivity and mobile processor speeds have made games like Pokémon GO more viable over the last two years.
AR's Killer App
All new technologies need a "killer app" to launch it into the gaming stratosphere and augmented reality has found one. Pokémon GO is to AR what Angry Birds was to 2D mobile gaming. And while there has been much talk of virtual reality – augmented reality's more sophisticated cousin – as VR goggles were made commercially available for the first time this year, the relative expense of VR hardware means it's probably still a market for the future, five years away, perhaps, from mass adoption.
AR, meanwhile, is here and it's now. It has been embraced by the masses and all you need to access it is your smartphone.
Millennial Thinking
The gambling industry will be watching the rise of AR intently. The industry has long bemoaned the fact that the so-called millennial generation, reared on Halo and Counter Strike, eschews the traditional gambling games so beloved of their Auntie Beryls and Uncle Franks.
The disinterest young people have for repeatedly pulling levers on slot machines poses an existential crises to the industry, which has busily engaged itself over the past few years in making its games more "millennial-friendly."
In the US, for example, the states of Nevada and New Jersey have rewritten their gaming laws to permit "variable payouts," which will pave way for the advent of video-game-slot hybrids on the casino floor. Previously, anybody playing a gambling machine had to be offered the same chance of winning as everyone else. The advent of variable payouts means that, now, players who have mastered a certain video-game-style bonus round, for example, have a better chance of winning.
Growth of Esports
Meanwhile, casinos all over the world are becoming increasingly eager to embrace the esports phenomenon. MGM Resorts, the biggest casino operator on the Vegas Strip, recently announced it would hold the Evolution Championship Series (Evo), at its Mandalay Bay property, and plans more events in the future, as it seeks to entice the elusive millennial demographic through its doors.
Esports, or professional competitive video gaming, will be a $1.9 billion industry by 2018, according to predictions by analysts SuperData, and Las Vegas wants a piece of that pie. More specifically, it wants to figure out how it can encourage people to bet on it.
A large number of esports betting sites have sprung up over the past few years, allowing people to wager on the outcomes of competitive video gaming matches and tournaments as they might on a game of football or baseball. The esports betting industry, some of which is officially licensed and regulated, but much of which isn't, turned over an estimated $594 million last year, according to esportsbettingreport.com.
Soon, we may well see betting markets spring up around Pokémon GO games, although it remains to be seen how much of a "skill" element there is to it. It's a new game, after all, and we don't yet know whether it will produce celebrity Pokémon GO champions – crack Pokémon hunters –a necessary factor for its "bet-ability."
The success of Pokémon GO has proved, however, there is a huge market for augmented reality gaming, and it will likely spawn hundreds of copycat games, as well as new and more creative ways of using the medium. Online gambling, which, like its land-based counterparts, is already borrowing from aspects of social and video gaming to appeal to younger players, is likely to be in the mix too.
Skin Gambling
The existence of rare Pokémon raises the question of whether Nintendo might launch a trading platform, where such Pokémon can be bought and sold or traded like baseball cards. It's a potentially lucrative, although risky route, as Valve, maker of the game Counter-Strike: Global Offensive (CS: GO) and owner of the Steam games platform, found out to its cost recently.
In order to ramp up player engagement in CS: GO, Valve introduced "skins" – decorated designer weapons of varying degrees of rarity that could be bought or sold on the Steam platform.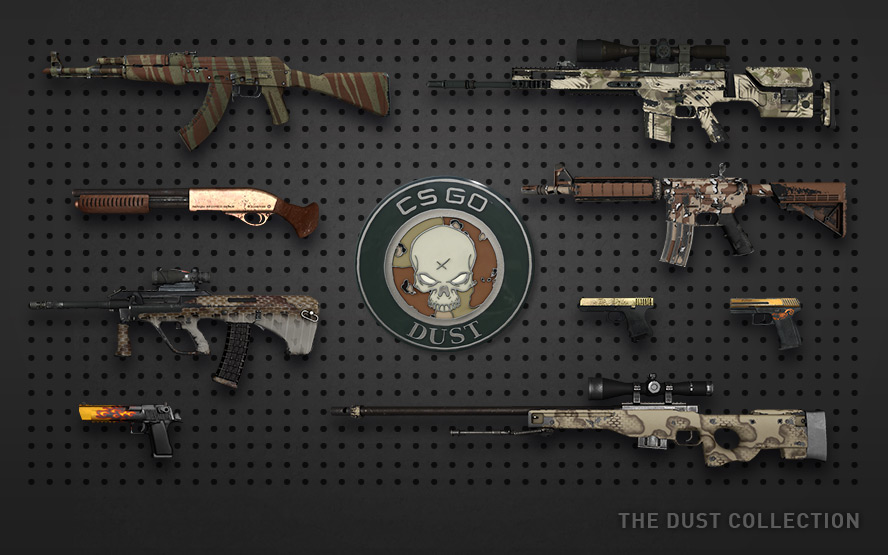 Valve wanted to introduce an in-game virtual economy, but slowly, an illicit gambling industry grew up around this digital arms race; third-party sites that used skins like a digital currency, or more accurately, like digital casino chips, with which gamers could wager on lottery-style games or bet on esports matches.
The introduction of skins made CS: GO one of the most popular games of all time. At any given moment, 380,000 people around the world are playing the game. This made the illicit skin betting industry huge. It's estimated that over 3 million players bet $2.3 billion worth in 2015.
But because much of CS: GO's global audience are minors, Valve was recently hit with at least two lawsuits accusing it of facilitating and profiting from underage gambling. The company, which had up until that point, kept silent on the skins gambling industry, was forced to deny it profited from the third-party gambling sites. These sites, it said, existed in direct violation of its terms and conditions, as it moved to shut down a multi-billion-dollar gambling industry before any regulator had really been aware of its existence.
Gamblers of the Future     
Technology is changing the way we play games, and gamble, at a breakneck pace and the gambling industry is desperate to keep up with new trends. Augmented and virtual reality will undoubtedly play a part in its future development as games evolve into a necessary mix of social, skill-based and betting game hybrids.
Some casino games are over a hundred years old and the gaming floor is ripe for innovation. The casinos of the future may well be Tron-like virtual reality arenas, where the greatest "cyber athletes" in the world battle one another, while audience members place their bets, strap themselves into their VR headsets and take their seats in the arena.
Or they might be something else entirely. And now, if you'll excuse us, we have Pokémon to catch!